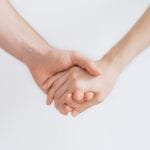 Depending on your personal care needs and/or challenges meeting with your health care provider can be a quick meeting or long drawn out ordeal.  Coordination following these appointments can come with multiple recommendations that can easily get lost amidst referrals, request to obtain laboratory and/or imaging tests.  What follows is a list of other from "your village" that you can bring onto your team to ensure your healthcare is all about success not challenges.
Your spouse or partner – Your spouse or partner is often your confident, your primary support system and/or your friend. Your spouse can ask difficult questions, track agreements and decisions made over time, tests that have occurred and can help you respond to your health care provider's ideas and suggestions.
Caregiver – For those who are faced with physical, cognitive or communication or processing challenges having a caregiver with you at an appointment is truly helpful. Clinic and/or office staff rarely have the time to escort people to and from exam tables, to assist with toileting and/or other laboratory or imaging tests.
Friend and/or Neighbor – Many friends and neighbors are essential to ensure people's homes are cared for, that pets are cared for while people are at clinic, office or hospital visits. They are part of our community in being a listening ear and just being there when you need someone to talk with.
Spiritual Advisors/Clergy – Spiritual clergy, advisors and/or members of a spiritual community provide support, prayer, and special ministrations based on their specific belief system. These individuals help people find meaning despite their disease or health challenges and often provide crucial support to and from medical appointments.
Children (Adult children or otherwise) – For some people, having their adult children near to them is a much-needed support. It can be difficult for adult children not living near their older adult although contact can be made through phones, skype or other virtual connections and support provided as well. Each individual and family decides the role their children and/or adult children make in their life.
Privately hired Aging Life Care Manager – An aging life care manager is often hired to ensure the many recommendations and agreements made at medical and healthcare appointments are coordinated and followed through on. Care managers can refer in others from one's community to provide other support and therapies as well as advocate on their client's behalf in various situations: especially when someone is new to a community, or their adult children or family lives far away or are busy working  and running their own businesses.
Financial and/or Legal Advisor/Counsel – A financial advisor can be helpful in providing counsel over short and long term investments. They can advise on all financial decisions and weigh in on timing of sale of homes, properties and other investments when it comes to preparing for future health care support.  Lawyers are helpful in drawing up all legal documents such as wills, trusts, powers of attorney paperwork.  They are helpful in working with the rest of your team in providing good counsel over time.
Other – Beautician, podiatrist, etc. This list is a long as your community is wide.  The adage "it takes a village" is lived out through all the members of your community that listens to you, offers advice and assistance as you are along our health and wellness journey.  They often provide a wonderful laugh when you need it the most.
Don't run short and open up your life to these members of your team and you will find that you are well supported.  Lastly, remember that many of your community appreciates helping you as it gives them an opportunity to be needed.
Joyce Sjoberg
Aging Life Care Manager
Categories:
Uncategorized