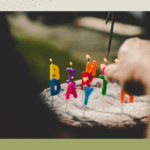 A recent article in The Oregonian reviewed the future of aging in Oregon and the potential implications that we might be facing such as a stressed health care system and housing shortages. I believe we are already experiencing some of the changes mentioned in the article. For example, while recently working with a client and their family to find a new community following a stay in a Skilled Rehabilitation Unit we were able to offer two choices to the family as opposed to 2 years ago when the placement coordinator would likely have had 5 or 6 communities to tour with the family.
In another situation, trying to find a group of caregivers with specific qualities for a client who is a sports buff and requested sports knowledgeable caregivers who were also available to work a variety of different shifts used to take 48 hours to find, now, it can take up to a week to find the right mix of people. Another client requested that we find a new primary care provider. Doing so a few years ago would take 1 – 1.5 months to wait for a new physician appointment, now it is taking up to 3 – 4 months to wait for a new primary care physician appointment. We do have the benefit of many concierge physicians in the area but trying to find one that was able to visit with a client who lived in outer SE Portland and/or the Vancouver Washington area was extremely difficult and took many calls until we found someone who had an opening in their schedule.
The article also focuses on family caregivers who are juggling careers and family duties. Surveys cited in this article that more than two-thirds of those caring for their frail loved ones suffer job-related difficulties. Many must cut back on hours, request paid time-off, or retire early or face performance warnings if they aren't able to maintain equitable work compared to their peers. A study by Pew Charitable Research Center shows that approximately six in 10 workers have taken time off from their jobs to care for family members. We are one of the few industrialized countries that doesn't guarantee paid leave to care for family who are older adults. However, conversations are shifting, and 29 states discussed paid-leave bills. We have noticed more support programs for family caregivers such as in- office care managers, resource and referral departments based in health care companies and county programs. I'm a co-author of a book called Eldercare 101 which provides a how-to manual for family caregivers to care for their family loved one.
Categories:
Wellbeing