We are so thrilled to announce that one of our care managers Amanda Navolynski has just finished her certification as an Aging Life Care Manager (formerly Geriatric Care Manager). This is a process that takes 2 years.  A professional receives supervision in their field for two years and then applies to a certifying body such as the National Association of Certified Care Managers.  That organization then review the applicants to ensure that their educational background is verified, checks that their work history meets the minimum standard and then notifies the applicant that they are able to test.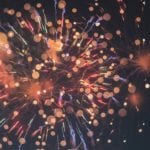 The tests that care managers take have been developed by other professional Aging Life Care Managers who have been in the field for 7 or more years.  The certifying exam covers the following 8 professional areas including: Crisis Intervention, Health & Disparities, Legal, Financial, Housing, Family Dynamics, Local Resources, and Advocacy.  This exam can take up to 4 hours to complete and is monitored by proctor.
Amanda was notified last month that she passed the certification test for Care Managers.  We are thrilled for her and so excited of the care that she offers to our clients and their families.  Thank you, Amanda, for all your hard work.  We celebrate you and thank you for your dedication to this work of caring and advocating for older adults.
Categories:
Uncategorized