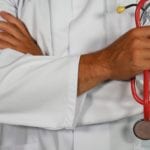 Have you ever sat in your physicians and/or specialists office and thought "why don't they understand me?".  The physician or Health Care Provider of today's world is busy managing not only their patients multiple care needs, negotiating with various insurance networks, communicating with multiple vendors and running busy practices.  Here are a few things to consider doing to help keep your personal priorities in the forefront of their attention.
Share your goals in the form of hopes and wishes with them. For some it can be disease prevention, mitigation of symptoms related to their diseases, understanding your current health challenges.
Bring in copies of articles, newsletters and/or association emails that share recent updates, information or research related to your health, chronic disease. Ask for their insight into their new information and if it would benefit you, if so, any side effects.
Bring in copies of your legal documents such as your advanced directives, powers of attorney, ethical wills, etc.
Keep a history of other health care provider appointments, decisions made and/or medications and therapies shared so you have that information at your fingertips. Some of your care providers or tests might be outside of your health care providers software system so this is a back-up to ensure your physician are connected and knowledgeable about your health care history.
Consider bringing in a personal representative, caretaker, spouse or partner. Hiring an aging life care manager to act on your behalf: capture notes, conversations, recommendations, agreements moving forward, and coordination needed.
Joyce Sjoberg
Aging Life Care Management
Categories:
Uncategorized