As we all prepare for trips home and gifting our families, I thought I would prepare a list of ideas that some of our clients have benefitted from.  I warn our readers, I'm big fan of technology.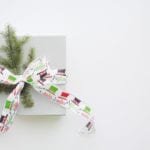 GPS – These chips, such as Tile are GPS units, approximately 1 cm x 1 cm and can be affixed to clothing or even shoelaces. When the senior is out for a walk, they can be located in the event they are lost or late to return home.
Virtual Assistant – There are a few models out there, you'll likely recognize Alexa or Google Home. They are activated by voice controls and can follow simple directions and commands, play music and some units can even make phone calls.
Robots – There are more and more on the market. Paro is an adorable sea lion pup, cute pups and cats that move, "talk" and respond.
Medication Monitoring Systems – There are various systems although one of the well known is made by Phillips. These systems allow families or providers to set up an elder's medications for 1 – 4 weeks (depending on the number of medications), notify a family member if the elder isn't taking their medications as ordered and provide as needed medications.
Fall Pendant – There are devices that fit on wrists, hang from necklaces or can be placed in a pocket. They all notify someone of a fall and can call who lives closest to someone or an appointed person, such as an aging life care manager (formerly geriatric care manager).
Low Vision Readers – There are multiple versions of these from hand-held magnifiers to very technical readers that speak what the text is saying.
App's – There are many apps available to an older adult who is smart-phone savvy. I'll name a few to tickle your imagination for the elder in your family.  There are apps to track moods and behaviors, apps to track fitness and progress towards physical goals of exercise, strength building, balance or weight loss or gain, apps to read text for low vision, apps to play games and entertain, apps to learn and apps that focus on individual hobbies.
Weighted Blankets – These blankets are filled with products to produce the feeling of comfort, safety and security when used by an older adult.
Memory Tools – Laminate playing card sizes with pictures from their childhood or favorite belongings, hobbies or favorite relatives.
Picture Blankets – There are many companies that now take your family photos and apply them to a variety of items. I have seen these with wonderful results for an individual living with cognitive impairment which can provide hours of entertainment as the senior remembers the past family stories.
Written by Joyce Sjoberg
Aging Life Care Manager
Categories:
Uncategorized