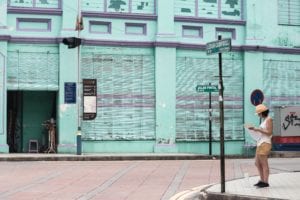 Our business takes calls from family members with parents and/or relatives all around the country.  Families know the challenges that their older adult is faced with: physical challenges, difficulty thinking and/or processing information, facing change and transition where they are living.  These are only a few and all an Aging Life Care Manager is skilled at addressing.
The Aging Life Care Association® (ALCA) is an organization of practitioners whose goal is the advancement of expert assistance to aging individuals and their families. ALCA is committed to maximizing the independence and autonomy of aging adults and strives to ensure the highest quality and most cost-effective health and human services. Through education, advocacy, counseling, and service delivery, ALCA members assist older persons and their families in coping with the challenges of aging.
Aging Life Care Professionals have diverse experience, education, and backgrounds. Many are licensed in their state in specific fields such as nursing or social work.
Aging Life Care Professionals may call themselves consultants, managers, advocates, advisor, or by other titles.  They all do not specialize in all areas of Aging Life Care. When looking for a professional, find out her/his areas of expertise. You will want to hire someone who regularly handles clients with similar needs to yours.
Aging Life Care Professionals who primarily work with older adults bring more to their practice than an expertise in geriatrics. They bring knowledge of aging issues that allows them and their staff to overcome the myths relating to aging and to focus on the problems at hand. At the same time, they will bring an experience of working with resources in your community. They are most aware of real life problems, health and otherwise, that emerge as persons age and the tools that are available to address those issues. They are also connected with a community of social workers, nurses, psychologists, elder law attorneys, advocates, and other elder care professionals who may be of assistance to you.
It is important for the family member to ask some or all of the following questions. Some of these include:
What are the primary services provided by your agency/business?
How many Aging Life Care Professionals are in your agency/business?
Is there a fee for the initial consultation and, if so, how much?
What are your professional credentials?
Are you licensed in your profession?
How long have you been providing aging life care or care management services?
Are you available for emergencies?
Does your company also provide home care services?
How do you communicate information?
What are your fees? (These should be provided to the consumer/responsible party in writing prior to services starting.)
Can you provide me with references?
The Aging Life Care Association has easy to locate feature when you are trying to find an Aging Life Care Manager for your family or others across the country.  There is an orange button at the top of the webpage that states "Find an Aging Life Care Expert".
Joyce Sjoberg, RN, BSN, MA, CMC
Categories:
Aging Life Care Management
,
Care Managing