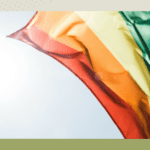 June is the month in which the LGBT community celebrates in various ways.  Across the globe, various events are held during this special month as a way of recognizing the influence LGBT people have had around the world. Why was June chosen? Because it is when the Stonewall Riots took place, way back in 1969.
For older adults, the LGBT community faces different challenges than their peers. 20% of Americans over age 45 don't have children. Whether childfree by choice or childless by circumstance, certain challenges exist such as: where to live, how to manage their health, possessions, and estates, and what might be our legacy. This video sponsored by SAGE Metro Portland works to enhance the lives of older gay, lesbian, bisexual and transgender (LGBT) community members through education, advocacy, outreach and resource development illustrates some of the challenges the older adult LGBT may face:  https://youtu.be/h83ATneXX78
The effects of historical prejudice and present-day stigma can result in older LGBT adults fearing to share who they are either to medical and health care providers, elder care attorneys, and/or social services providers.  The goals of reaching your retirement can be significantly different when facing other challenges as well as the challenges of aging.
Safe Metro Portland has multiple services, advocacy, and programs for the LGBT older adult.  In 2010, Friendly House's SAGE Metro Portland program adopted SHARE (Senior Housing and Retirement Enterprises), a private non-profit that had been established in 2001 to address the critical lack of affordable housing for sexual-minority seniors in the Greater Portland Metro area. In 2011 Gay & Grey become an affiliate of a national non-profit, SAGE (Services and Advocacy for Gay, Lesbian, Bisexual and Transgender Elders).  The work of SHARE is a national model for other states.  Questions about this program can be directed to their main number at 503-228-4391.
Categories:
Wellbeing